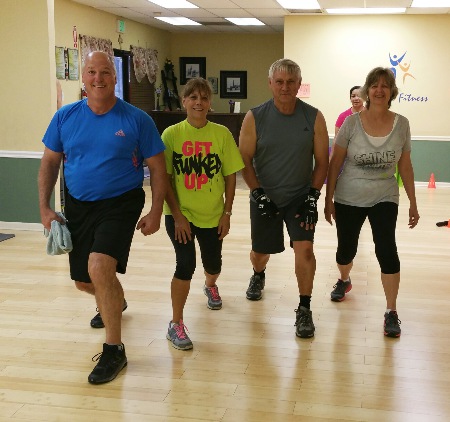 Senior fitness is a combination of strength and cardio training for all ages and fitness levels. Chair Strength Camps are idea for all ages and seniors with limitations. LEARN MORE.

Plus, the Gentle Yoga, Chair Yoga, Pilates and Stretch are idea for seniors. LEARN MORE about the benefits of stretching.

The classes provides encouragement needed to help seniors improve agility, coordination, and strength. It is fun and safe! Requirements: Comfortable clothing.