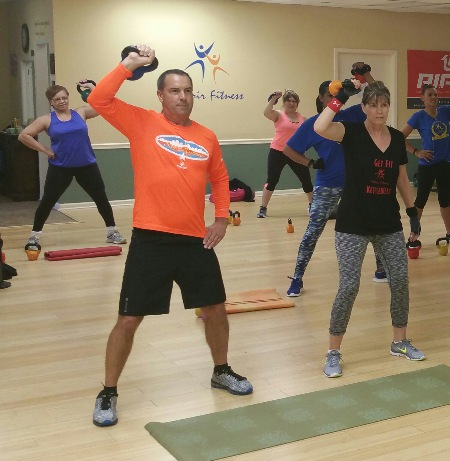 WE ROCK THE BELL!

Kettlebell training provides a much higher-intensity workout than standard weight-training. The Kettlebell workout improves aerobic capacity and is a very good resistance-training workout that can help you lose weight. It is the perfect workout for those who don't have a lot of time, but need a good workout as quickly as possible.

Requirements: Have no spinal injuries, towel, water, exercise mat (optional), and cross training shoes are recommended.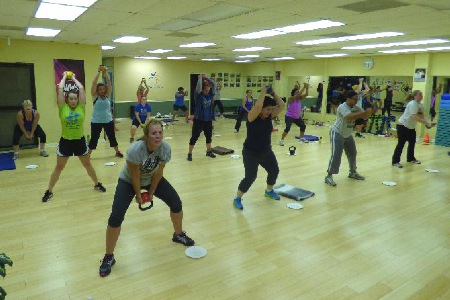 Since 2000 in the USA, athletes, celebrities, and fitness enthusiasts alike have been amazed by the effectiveness of a tiny iron ball with a U-shaped handle to shock their bodies and transform their workouts.