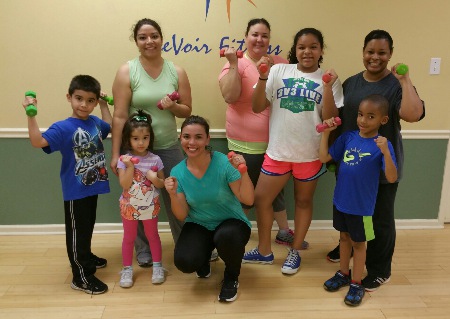 HEALTHY KIDS = HAPPY MOMS!

Exercise supports healthy habits and boost self esteem in children. Children 12 years old and under can exercise with their parent for $2 per class. No cost for our VIP members.

September is National Childhood Obesity Month. During this month, ALL children under 18 years old can exercise free.

Requirements: Kids should well hydrated, NOT sick and free of communicable illness. Wear comfortable clothing and tennis shoes, bring towel and water.