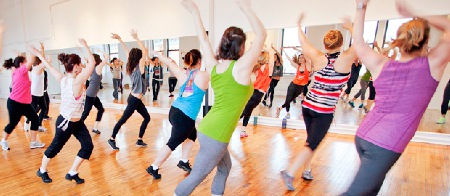 DANCE YOUR WAY TO A HEALTHIER HAPPIER YOU!

If you love to dance and you enjoy the latest hip music, this class is a fun way to stay moving and active! It is a form of fitness routine that uses the latest music and lots of dance moves to get you physically active so you can exercise your cardiovascular system. The music is hip and funky. The moves that make up this class is mostly Urban and medium to high energy, but suitable for most.

Requirements: Towel, water, and no heels or running shoes.