REAL PEOPLE, REAL RESULTS. Many people have gotten results with our programs; so can you! We use an integrated approach to a healthy lifestyle. NO sales and NO promises; just results!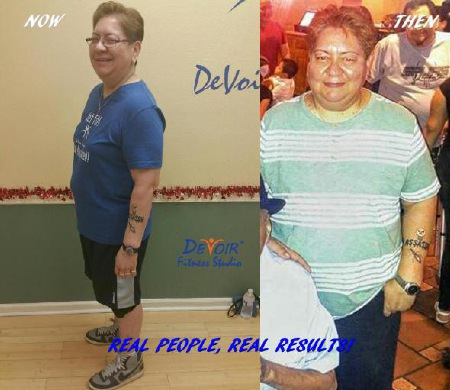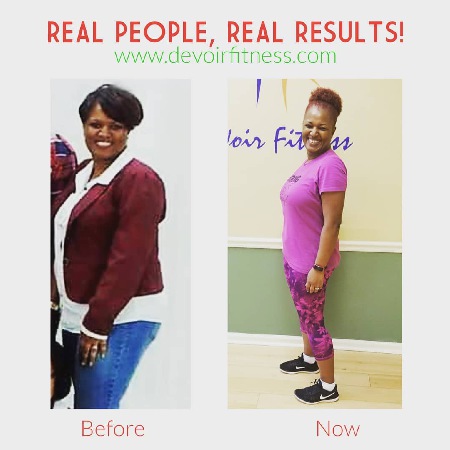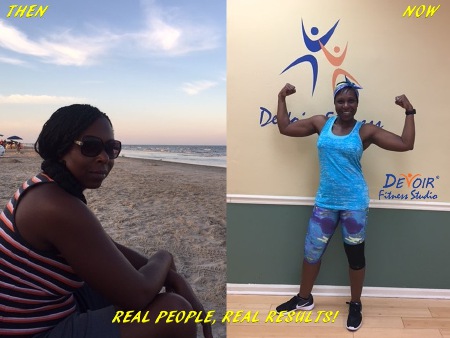 I lose weight and gain muscles! Thanks DeVoir Fitness for giving me confidence to not only inspire myself to be healthy and fit, but to do the same for others.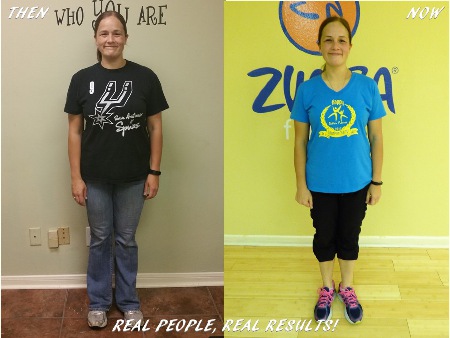 Trish is motivating and pushes me. "The staff at DeVoir Fitness is awesome! I look forward to working out daily at DeVoir Fitness!"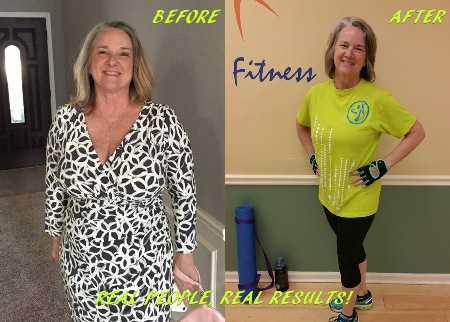 I love the classes, trainers and members! DeVoir is my 2nd home and has given me the tools to whittle my fat away. ~Cere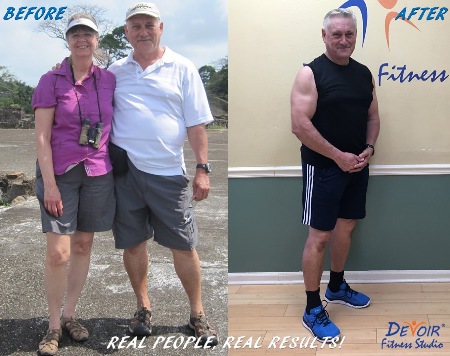 At age 65, I've changed fat into muscles. My Triglycerides and blood pressure are now normal and I have more energy than I've had in a long time. DeVoir Fitness staff is like a 2nd family to me! ~Ron

No Contract! No drugs, No shots or No going hungry!
Experience how success feels with the 90 Day Lifestyle Challenge. Purchase one of the packages and watch your health, energy and/or fitness level improves. Full health analysis included.

Free health assessments with each purchase.
$349 ~ 90 day VIP membership and 3 personal training sessions.
$299 ~ 12 weeks of Boot Camp and 3 personal training sessions.
$199 ~ 90 day membership and 3 personal training sessions.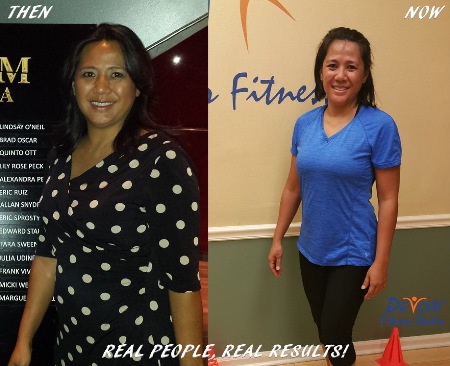 Sticking with DeVoir helped me become stronger, healthier & changed how I think about food. Thanks DeVoir! ~Joyce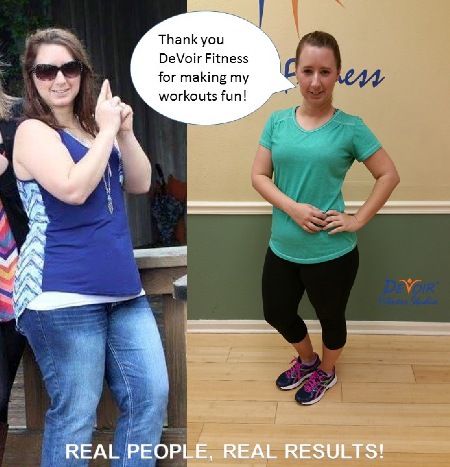 I truly appreciate the hard work the staff at DeVoir Fitness puts into making each workout fun. Thank you for motivating me to become a healthier, happier person! ~Jennifer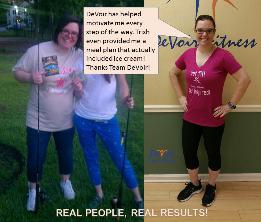 Thanks DeVoir Fitness! You helped me transform my body. Your nutrition plans worked for me!
~Nicole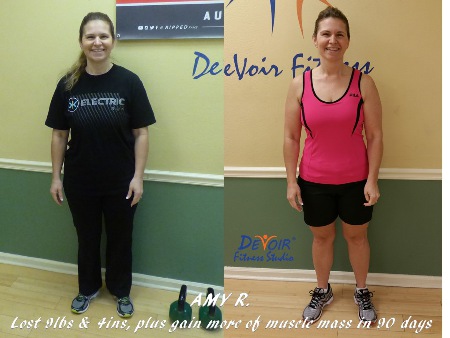 I improved my body image by gaining lean muscle mass; plus I loss 9 pounds in 90 days!
~Amy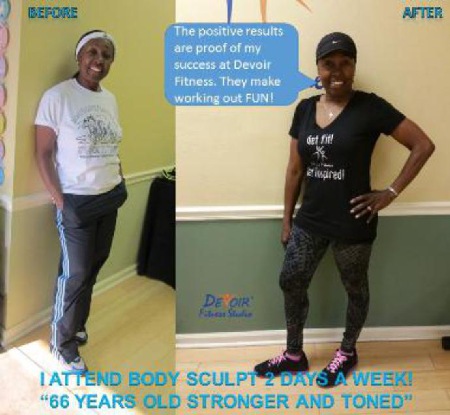 "Constant reminders to exercise the correct way is given through out each class." The staff and instructors are so caring. ~Marvis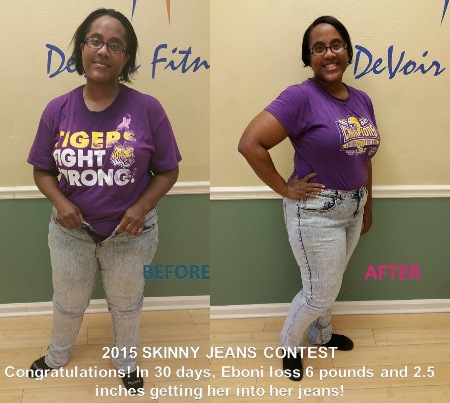 In 30 days, I lost 6pds and 3 inches. I can get back into my jeans now.
~ Eboni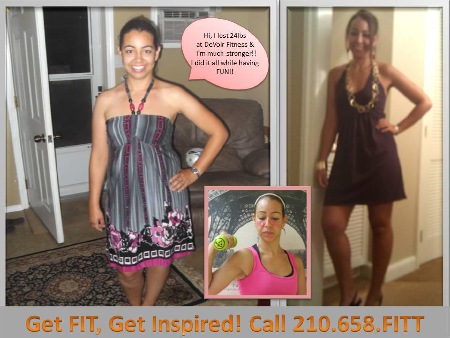 I lost 24lbs at DeVoir Fitness and I'm stronger. All while having fun!
~Adriana